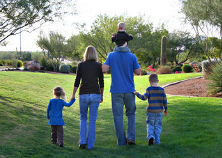 Our Legal Team Fighting For Your Rights
You may be preparing for your marriage with a prenuptial agreement. Your spouse may have filed for divorce. Your young son or daughter could be facing serious criminal charges. Whatever your needs, the legal team at Sarisohn Law Partners LLP will be able to help you. We understand the emotional elements involved in family law cases and provide compassionate and dedicated advocacy.
Our attorneys have the experience and legal background you need when you are facing challenging times in your life. Contact us at (631) 543-7667.
Your Legal Team: Experienced in Diverse Areas of Family Law
At Sarisohn Law Partners, our practice of matrimonial and family law includes:
Child Support

Divorce

Domestic Violence

Enforcement of Agreements

Enforcement of Prior Judgments

Equitable Distribution of Property

Juvenile Delinquency

Orders Of Protection

Orders of Support

Same Sex Agreements
Attention to All Your Family Law Needs
When you meet with an attorney at our firm, we will identify the specific issues which confront you and evaluate the relevant law. From there, we will establish your case and seek the best resolution. We are skilled in negotiations and mediation to help resolve matrimonial difficulties without court intervention. But we know how to fight for our clients; we will aggressively represent you in court if that is necessary.
Looking Out For Your Best Interests in a Divorce
Divorce/Separation is an emotional experience for you and your children. We give you a candid and realistic assessment of your case. We do not tell clients what they want to hear when that is not in the client's best interest. When facing divorce or an appeal of a prior judgment, you deserve honest representation, not false hopes and the high fees they can create.
Contact Us
For more information or to schedule an appointment with an experienced lawyer regarding a divorce or order of protection, please contact us.