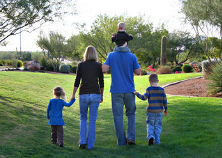 Sometimes a person will enter into a marriage and wish to preserve for themselves and their family the substantial assets that they have accumulated prior to entering their new relationship.
A Pre-Nuptial or Post-Nuptial Agreement will help prevent disputes in the event of death or divorce because it reflects an agreement by the couple of how they wish to distribute the assets each has accumulated prior to their marriage. Couples who are about to enter marriage later in life or have been married previously often consider signing pre and post nuptial agreements.
What We Can Do For You
At Sarisohn Law Partners we write agreements. The attorneys in our matrimonial practice group possess the knowledge and experience to know what issues your agreement should address and how to draft it so that your intentions are clear and unmistakable. We will further protect you by examining your Will and Estate planning documents and modifying them, if necessary, to ensure that your heirs are appropriately protected.