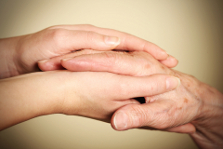 Assisting With the Protection of Your Elderly Loved One
Protecting Your Assets

As our clients progress through their retirement years, many of them are concerned about conserving their hard-earned savings. These are the questions we often hear: Will I have enough resources to last for the rest of my life? What if I become sick, and need extra care; how will I be able to afford it? Will I be able to pass assets to my children? Should I make gifts during my lifetime? How can I protect my house? At Sarisohn Law Partners LLP, our elder law attorneys are committed to diligent and dedicated financial moves that allow seniors to get the care they will need.
Long Term Planning - Protection of Independence
Planning ahead does not stop with retirement. At Sarisohn Law Partners, our law team will help you analyze your retirement plans like a chess match; you must stay several steps ahead of the possible legal hurdles you may face.
As we age, our housing requirements change along with our ability to live with maximum independence. The available housing options are classified into three major categories: Independent, assisted and skilled nursing. Most people prefer to live independently in their own home or in senior living communities with condominiums or apartments. As seniors begin to need assistance with activities of daily living, arrangements must be made to ensure that their lifestyle remains safe. Home care and assisted living facilities help frail people with cooking, dressing, grooming and keeping track of important daily routines. In serious cases, a person may need daily skilled nursing, which can be obtained in a nursing home.
By helping you plan ahead of time, our legal team will guide you through the legal and financial maze so you can make the choices that best suit you before a crisis occurs. Through proper planning techniques such as Health Care Proxy, Power of Attorney, Living Trusts and our Elder Law Consultations, we help seniors to protect their independence.
Medicaid Applications
Medicaid has become the largest provider of long term for the poor and middle class, especially on Long Island, where health care costs are so prohibitively high. As Medicaid places an increasing drain on Federal, State and County budget, the government is making it more and more difficult to qualify for benefits. The typical Medicaid application requires you to gather and analyze up to five years of your banking, investment, and tax records. Successful Medicaid applications are often hundreds of pages in length. We can help.
Put our legal team at Sarisohn Law Partners LLP to work for you in completing and providing the supporting documentation for a Medicaid Application. Let us guide you through the spend-down requirements in New York and make sure your countable assets do not exceed the resource limits. The law is constantly changing. The look-back period changes every month beginning in 2009, and it takes knowledgeable legal guidance to comply with the new requirements of the Deficit Reduction Act of 2005.
If you have made a Living Trust, a Life Estate Deed or any gifts, you will need legal advice so as not to lose potentially thousands of dollars per month because of the strict Penalty Periods in the Medicaid laws. The elder law attorneys at Sarisohn Law Partners, LLP can also represent you if Medicaid benefits are denied and you want to appeal the decision, either at a Fair Hearing or in the state courts.
Crisis Situations
A sudden illness, a stroke, a devastating fall or even a crisis point in a long standing degenerative disease such as Alzheimer's or Parkinson's will require quick decisions which should not be made without legal assistance. We explain and protect your rights in connection with hospital discharges, nursing home admissions and discharges and guardianship proceedings.
Even if your loved one has done no prior planning, we can help them to maximize their legal options, and to avail themselves or applicable governmental benefits. Often we can utilize promissory notes to help qualify a nursing home resident for Medicaid much earlier than would otherwise be possible, thus saving the family thousands of dollars.
Contact Us
For more information or to schedule an appointment with an experienced elder law lawyer, please contact us.