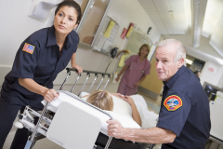 Index:
---
Contingency Fees - Realizing that injured parties usually do not have money for attorney fees, many lawyers work on a contingent fee. In other words, if there is a recovery in your case, the attorney is paid a percentage from those proceeds. No fee is due if no money is recovered.
Liability - Liability is a term describing legal responsibility. If someone causes an accident, in whole or in part, they may become liable for money damages. Thus, it is often their liability insurance that provides a source of compensation for injuries they cause.
Negligence - When someone acts carelessly, or fails to act when they should, that may be negligence. If someone's negligence injures another person, they may become legally responsible to the injured party.
No-Fault - No fault is the insurance which automatically pays for the medical bills, lost wages and incidental expenses of persons injured in car accidents, regardless of fault. This does not mean the accident was nobody's fault.
Notice of Claim - This is a special document that must be filed within 90 days of the accident for claims against municipalities such as school districts, cities, towns, the County or the State. If a Notice of Claim is not properly served within 90 days, you may not be able to later sue the municipality.
Statute of Limitations - Statute of Limitations are strict deadlines that apply to when you may file a claim. Different time limitations exist for the various claims that arise from injuries. Once a Statute of Limitation has passed, generally you will be forever barred from bringing your claim. Your lawyer will explain to you which Statute of Limitations applies to your injury.
Uninsured & Underinsured Motorists - Sometimes, the person who is legally liable for an auto accident has no insurance, or not enough coverage to adequately compensate for the injuries they caused. In such situations, the Supplemental Uninsured Motorist provisions in your own automobile insurance policy may provide additional coverage for your injuries, even if your vehicle was not involved in the accident. The rules regarding such claims are complex, so it is best to review the matter with your lawyer.