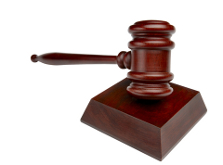 Attorneys Dedicated to Defending Your Rights
Our clients turn to us to protect their rights. That is the role of the lawyer. At Sarisohn Law Partners, LLP, we have been protecting the rights of clients in matters of civil litigation since 1957. Civil litigation involves lawsuits of almost every nature, other than those involving criminal charges brought by the government. Sarisohn Law Partners maintains distinct departments to represent our clients in the various kinds of civil litigation they may encounter.
If you feel your rights have been violated, or merely have a question about what you may be entitled to in a particular situation, contact us at (631) 543-7667.
When you commence a lawsuit, you are called the Plaintiff. When you are called upon to defend a lawsuit, you are called the Defendant. Whether you are the Plaintiff or the Defendant, you can rely on our deep reservoir of experience to represent you in the following areas of civil litigation:
BREACH OF CONTRACT
PERSONAL INJURY
DIVORCE AND FAMILY LAW
ESTATES AND PROBATE
LIBEL/SLANDER
WILL CONTESTS
REAL ESTATE
CONSUMER PROTECTION
AUTOMOBILE LEMON LAW
COMMERCIAL LITIGATION
BOUNDARY DISPUTES
GENERAL CIVIL LAW
If you are a company or businessperson with a complaint against a supplier or customer, or a client on the receiving end of such a complaint, we have the personnel and knowledge to properly analyze the issues and address the problem. If you have a question about the ownership of land, or the enforcement of contracts, our attorneys have been addressing similar questions for decades. When it comes to protecting the rights of shareholders of closely held companies, or defending the companies from suits by disgruntled employees, our experience is extensive.
Successful commercial and civil litigators combine their broad and extensive experience with superior legal skill. We stand ready to share our skills and experience with you. We are ready to explore the possible alternatives with you, advise you of the likelihood of your success, and undertake the vigorous representation you deserve.
Contact Us
For more information or to schedule an appointment with an experienced lawyer regarding breach of contract or commercial litigation, please contact us.