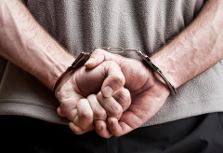 When your license is suspended or revoked for a drug or alcohol related driving offense, you cannot drive for any reason whatsoever unless you have a conditional license. You may be able to obtain a conditional license to drive for limited purposes. This is what you need to know:
ELIGIBILITY
1. You must participate in the State Drinking Driver Program and have not previously participated in it for the past 5 years
2. You must obtain approval of the Court and the Department of Motor Vehicles (the DMV will review your driving record before making a decision).
WHEN AND WHERE YOU CAN DRIVE
A conditional license will allow you to drive in connection with work related activities, school, transporting your child to and from a child care facility or school, probation, counseling, medical treatment (need doctor's note) and for three consecutive non-working hours per week. If your job or school changes location, you must immediately notify the Department of Motor Vehicles.
EFFECT OF DRINKING DRIVER PROGRAM ON CONDITIONAL LICENSE
The department may terminate your suspension or revocation if you complete the Drinking Driver Program and receive permission to have your license reinstated. If your application for a new license is denied, your conditional license and the suspension/revocation remains in effect.
THE COST OF A CONDITIONAL LICENSE
You must pay fees to participate in the rehabilitation program and to obtain a Conditional License. This will total $225.00.
A CONDITIONAL LICENSE CAN BE REVOKED
Reasons for revocation of a conditional license include:
1. Failure to register in the program.
2. Failure to attend or satisfactorily participate in the sessions
3. Conviction of "moving" traffic infractions.
4. Conviction of alcohol or drug related traffic offense, misdemeanor or felony
5. Evidence that you are not accepting rehabilitation in good faith.