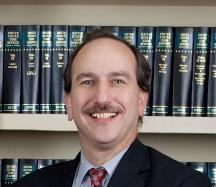 Steven L. Sarisohn
Commack, New York

phone

631-543-7667


fax

631-543-7901


email

Email Me

Steven L. Sarisohn directs the firm's Adoption Practice and is highly active in the firm's Criminal Defense Practice. Despite what many see as a contradiction in types of practice areas, Mr. Sarisohn views the skills and experience required to be successful in both areas as complementing one another.
Mr. Sarisohn is a former prosecutor with the Suffolk County District Attorney's Office. He sits on the Board of Directors of the Suffolk County Criminal Bar Association and is a past Board Member of Apple Institute, which prior to merging with Phoenix House, was the largest drug treatment facility on Long Island. He is a former co-coach for the Torah Academy of Suffolk Mock Trial Team and for the past several years has been invited to serve as a Judge at the Touro School of Law Annual John S. Bainbridge Moot Court Competition.
Mr Sarisohn has received extensive training and experience mediating small claims cases in the District Court, community disputes, and conflicts between parents and their children in a P.I.N.S. diversion program designed to help families resolve their differences outside of the court system. He arbitrates Lemon Law automobile cases for the New York Attorney General's Office and the New York State Dispute Resolution Association and has also been trained as a mediatior of Special Education disputes between families and their school districts. His patience and skill at problem solving and in dealing with diverse members of the community, equip him with the ability to effectively negotiate with prosecutors and navigate the often complex relationships and situations common to many adoptions.
Mr. Sarisohn strongly believes in service to his community. He is a longtime member of the Board of Trustees and has served on the Executive Board of Temple Beth David in Commack. He has been active in the Suffolk County Council of the Boy Scouts of America and has served on the Board of Trustees of the Goudreau Museum of Mathematics and Science in Nassau County. Mr. Sarisohn serves on the Commack School Business Partnership Committee and derives much pleasure from his frequent speaking engagements to high school and middle school classes on the subject of law as a member of the Learning for Life Program. Mr. Sarisohn enjoys spending time with his family, photography and collecting antiques.
Past Employment Positions:
Suffolk County District Attorney's Office, Prosecutor


Goudreau Museum of Mathematics and Science in Nassau County, Board of Trustees


Pro Bono Activities:
Former Co-Coach, Torah Academy of Suffolk Mock Trial Team